Doris Hanson, Director,
A Shield and Refuge Ministry
One of Joseph Smith's terrible heretical doctrines is that men can become gods. Even worse that to become a god, a man and woman was required to enter into plural marriage.
Brigham Young said, "The only men who become Gods, even the sons of God, are those who enter into polygamy". And rulers and leaders of the Mormon church as well as polygamy groups have been teaching this is the way to godhood ever since.
Despite the fact that the Bible is clear that men do not become Gods, their explanation is that since God made us in His image, He must have been a man like us, steadily progressing in knowledge and perfection until He reached godhood! They reason that being in His image equals becoming a God like Him if we do all the right things. However, God already created us in His image, why isn't that enough? They also cannot understand that we are finite human creatures. God is infinite and uncreated. God is self-existent, man depends upon God for his existence. Humans are created, God is uncreated—how can a created being become an uncreated being? Man cannot become a God.
Adam and Eve, were created in God's image. This is as close to being like God as man can ever be— Jesus restores God's image to all who will trust Him for their Eternal Life, Ephesians 4:24.
Most who are born and raised in Mormon polygamy groups go to their graves believing that their loyalty to their polygamy group has indebted God to them. They look forward to waking up in heaven and rewarded with the promotion to godhood. They believe that since the beginning—God was a polygamist who begat millions of spirit babies each with the potential of becoming a god in their own right through righteous living and polygamy. They need the truth!!
Colossians 1:13-14 For he has rescued us from the dominion of darkness and brought us into the kingdom of the Son he loves, in whom we have redemption, the forgiveness of sins.
God has rescued us, may He use us as POWER TOOLS to help rescue them. We are available to speak to your group about Mormon polygamy.
Just call Doris at 801-649-3103
---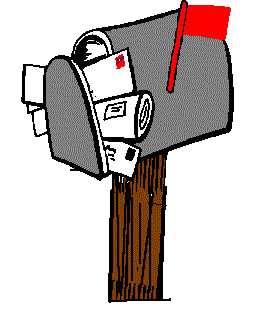 I and my wife are born again believers in the Lord Jesus Christ and recently found your program, "What love is this?", on Roku. We want to say thanks for the work you are doing and pray that the Lord will bless your efforts. We are praying for your ministry, and... wondering if there are other ways we could help in our local area? ...I am from a Mormon background. A few months ago we found "Ex-Mormon Files" and began watching the shows. Through that program we found "What love is this?" While growing up I had heard that I had family members who were polygamists, but ...never really thought much about it. Because of these programs, I began doing some research on my family history. What I found has been shocking… I found that my great-great grandfather had 3 wives .. He seems to have lived a life on the edge of financial disaster ... Shortly after his first marriage he was called by the church to move to northern Arizona as part of a united order community...
On the other side of my family, one of my great-great grandfathers seems to have lived a much different lifestyle while practicing polygamy. He was a personal acquaintance of Joseph Smith ... He had 12 wives and 57 children ..Much of the writings I have read paint a rosy picture. It all seems impressive until you dig a little deeper. .. I know that I am not responsible for my forefathers sins, but having learned some of these details I feel a connection with those trapped in modern day polygamy. In my view, this is modern day slavery. Anyway, as I said I feel a connection to the wives and children of these polygamists and am looking for ways I might be able to help.
NOTE: It is so unusual to hear that this former LDS actually and honestly connected the LDS church with the polygamists of today, that I called him and asked if he'd consider being interviewed on our show. He agreed, we taped his show in October, it will be released on our website in a few weeks.
---
FLDS plural wife, Emily Ruth Gail Blackmore, was sentenced to seven months in jail and 18 months' probation plus 120 hours of community service after she was convicted for removing her child from Canada to the United States for an unlawful purpose. Her husband, Brandon Blackmore was also convicted and sentenced to a year in jail plus 18 months' probation. Both would be registered sex offenders for 10 years. Their daughter was just 13 years old when they transported her over the international border and delivered her into the hand of polygamist rapist, Warren Jeffs.
In 2004, Warren Jeffs had ordered the Blackmores to bring their daughter to him in Utah. He told Brandon that the girl "belonged" to him. A few days later their 'marriage' was performed and both her parents attended the spiritual ceremony. Jeffs raped the girl a few weeks after her 14th birthday, and made an audio recording of the rape. Emily Blackmore appealed her sentence, and has been released from jail until the B.C. Court of Appeal hears her application for appeal in June 2018.
Ex-fugitive and FLDS polygamist leader, Lyle Jeffs took a plea bargain in the food stamp fraud charges and for fleeing from justice. He plead guilty to conspiracy to commit SNAP fraud and failure to appear. In the plea bargain, charges of money laundering would be dropped if he plead guilty to the other charges. Authorities have claimed this is the nation's largest food stamp fraud case. FLDS members went hungry while and other leaders ate "shrimp and lobster." The scheme exceeded $12 million. Eleven people were charged but the others have either struck plea deals or the charges were dismissed.
---
In this space are stories of some of the people and families that A Shield and Refuge Ministry have helped escape from polygamy. Real names places and dates are changed to keep the privacy , confidentiality and safety of those we've helped.
EMOTIONAL ABUSE MIXED WITH BRAINWASHING
I received a call from a friend about a woman who wanted to escape her polygamous marriage and community. My friend and I both having escaped polygamy were well aware of the dangers and fears this woman faced. She had been given my contact information but it was unlikely she would have the opportunity to seek me out. So, I determined it was up to me to find her but it proved to be an impossible task.
One evening, rather late, my friend called me to say the plural wife was not in a very safe situation. She now had her phone number so I called her to discuss how I could help her get away. We talked for a long time. She was a 2nd wife, her husband had verbally abused and threatened her for years, he had physically attacked her as well. This affected her ability to think clearly and also affected her physically— she suffered a physical ailment (we cannot explain here.) A doctor had examined her and determined that there was nothing physiologically wrong with her, this was an emotional problem, not medical. Her husband had terrorized her for so long, her fear of him had manifested itself in this malady.
We discovered the best and safest way for us to meet was for me to visit her home late one night with a police escort. It was an interesting visit and we made plans to get her out of there. However, brainwashing had a solid grip on her—and she waffled many times during the process of planning her escape. Finally, with a friend from another ministry, we met her for lunch, she had a sudden surge of courage, and since her car was full of personal belongings, she made the decision to just not go home. We decided she would stay with me, hidden away and have no contact with anyone until we could find another place for her to get permanently established.
The first night or two, she was ecstatic to experience freedom. We had several long conversations sharing our experiences in polygamy. She talked about her husband's treatment of his wives and discussed polygamy as a saving doctrine in their religion. I did Bible studies with her explaining the truth behind polygamy in the Bible. However, as each day rolled by, she became more fretful, more fearful, and "homesick". She feared he would hunt her down and shoot us both with his rifle. She wondered if maybe she had done the wrong thing by leaving her family even lost her chance for eternal life and blessing because she walked away. During that emotional downward spiral, she lost the joy of her freedom, replaced by fear and guilt! She is the only one we've helped who went back into polygamy. She had escaped because of deep and terrifying fear, but she went back to the very environment that caused the fear. This poor woman suffered extreme effects of brainwashing and mind control. There are many horrid details we cannot share— but my heart still hurts for this woman who returned to the bondage from which she so desperately had wanted to escape.
---
"Who could believe that Orson Pratt or Lorenzo Snow knew nothing of Polygamy? And yet they denied it in the most solemn way. And, oh. ... think of the Apostle Taylor calling God to witness his truth when he proved from the Book of Covenants that there was no such thing as Polygamy: and all the while he had himself five wives in Salt Lake City ! Oh, my! This is dreadful. Whether the doctrine is true or not, I can never believe that God would forgive all that abominable lying about it." (Fanny Stenhouse, Tell It All pg 150)
Although I had looked at the dark side of Mormonism and had pictured with horror the life of women in Polygamy, there were nevertheless some truths which broke upon my mind with painful effect. In England we had heard so frequently from the lips of the Apostles and Elders that not only was Polygamy contrary to the teachings of Joseph Smith, but that it was utterly unknown in Nauvoo during the Prophet's lifetime. Directly the Revelation was published, we, of course, knew that if it really proceeded from Joseph he could not have been so innocent of Polygamy as we had been taught; but I was hardly prepared to meet several of his wives out in Utah; and yet almost the first thing that I heard was that there were living in Salt Lake City, ladies well-known and respected, who had been sealed to the Prophet. This I afterwards found was true. (Fanny Stenhouse, Tell It All pgs 246-247)
There was one lady at the Tabernacle service whom I regarded with considerable interest. This was no other than Eliza R. Snow, one of the Prophet's wives. I was told that she was the first woman married in Polygamy after Joseph Smith received the Revelation... People who lived in Nauvoo, respectable people ... have assured me that for four years before Joseph is said to have received the Revelation, he was practicing Polygamy, or something worse, and that the Revelation was given to justify what was already done...it is generally understood that Eliza Snow was the first plural wife of the Prophet, and I was told by a lady from Nauvoo that Joseph did not care much for her, but that she was getting to be quite a querulous old maid, and he married her to keep her tongue quiet. (Fanny Stenhouse, Tell It All pg 252)
We are always interested in what our readers and supporters find interesting regarding the topic of polygamy. If you have a particular question, or would like information on a news event or topic relating to polygamy, or have a concern, we invite you to send your request to us via email: doris@shieldandrefuge.org
We also like to receive suggestions for topics to cover on our weekly internet and Roku broadcasts. Feel free to let us know what's on your mind. Also, if you know anyone who is in polygamy who has questions or may want to escape, they can contact us Toll free: 1-877-425-9993
---
The greatest impact in reaching Mormon Fundamentalists is our weekly internet broadcast on Vimeo, YouTube and Roku TV as well as from our website. Please pray God would bring new viewers, especially the abused and hurting within Mormon Fundamentalist groups.

PRAISE: We recently heard the good news that one of the ladies we helped escape a few years ago, has given her life to Jesus Christ. She was one of the most extreme cases of emotional abuse we've ever seen. She needs deep emotional and spiritual healing. Please pray for her, God knows her name.