Are Women Really Happy in Polygamy?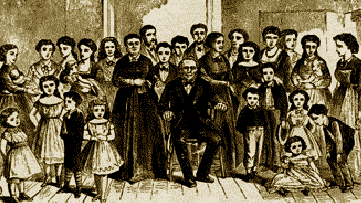 Is Polygamy Really Illegal?
The US Model Penal Code (230.1) States: "A person is guilty of polygamy, a felony in the third degree, if he marries or cohabits with more than one spouse at a time in purported exercise of the right of plural marriage. The offense is a continuing one until all cohabitation and claim of marriage with more than one spouse terminates."
The Utah State Constitution (Article III) States: "The following ordinance shall be irrevocable without the consent of the United States and the people of this State: [Religious toleration. Polygamy forbidden.] First:--Perfect toleration of religious sentiment is guaranteed. No inhabitant of this State shall ever be molested in person or property on account of his or her mode of religious worship; but polygamous or plural marriages are forever prohibited."